Your Online Presence Begins with a Website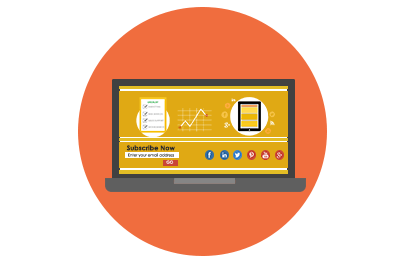 Whether you are a start up company or a growing enterprise, everyone in business today should have their very own website. A website is your online image. It shows your audience the type of company you run based on the design and information in each site. This is why your website should not only look good but also provide invaluable information that's unique to your product and business philosophy.
Once you have that beautiful website, you'll need to fill it up with content and not just any old content you find online. It has to be unique, compelling and able to attract the audience that you want. Then the all important Seach Engine Optimization comes into play. Of course you need to make sure all your original content is searchable and reachable by your audience via Google, Yahoo! or Bing.

Achieving the "Perfectly Optimized" website can be a pain, especially if your doing your website on your own or relying solely on web designers to create content and optimize your website.
The Northern Office collaborates with its clients as to how they want their website to look and what is it exaclty that they want the website to say. We create a website with the correct foundations in order for it to generate traffic and leads. With the correct basic on page elements and an efficient set up of a user interface and experience TNO will help you build the "Perfectly Optimized Page".
Search Engine Optimization (SEO) - Key phrases Do MATTER! SEO is a perfect way to increase your website's search engine visibility. Higher visibility creates more traffic meaning more market awareness towards your company's products and services. This will ensure that your company, through your website, has potential leads that could turn into profit.
Now that you have a website, it's time to let people know!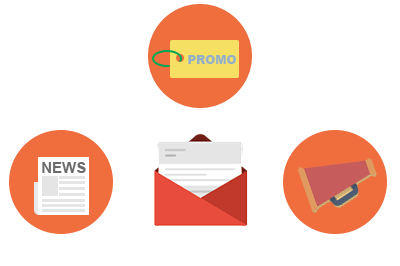 While SEO can definitely help bring in lots of traffic, you can't rest solely on your "SEO laurels". When it comes to Online Marketing in the Philippines, your target audience can be reached through a multitude of ways! To maximize your online efforts you should try and make use of emailers, blogs, research and content development.
When you talk about email marketing for the Philippines, this includes newsletters, announcement emails, promo/catalog emails, case studies, and press releases. So far, we here at TNO have sent out various emails for our clients, from a simple invitation to a webinar, a weekly update for the event schedules, or even monthly distribution of financial PDFs for investors. We assure timely and secure releases no matter when or how many. We can even help you build your email and provide in-depth performance results of your email so that you can improve your next send.
Blogs are also very useful. They complement your website by acting as a casual look into a company's activities, news and updates. Search engines love blogs and rank them instantly. In addition, people can comment and interact with you on every post! TNO loves managing blogs because the more regularly a blog is updated, the more it generates traffic and search engine ranking.
Since emails and blogs generate short term attention, TNO makes use of content development as a long term marketing strategy. When people visit your website, they are looking for content that they will find useful or valuable. Your content should also be related to your product or industry.The more unique and informative a specific article or image or video is, the more likely people will share your information to everyone they know which in turn generates more traffic and visitors.
Online support is the icing on a well optimized web cake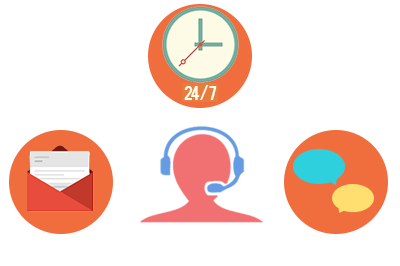 So you've got a good website and doing plenty online marketing. Time to round everything off with regular maintenance and support.
Web maintenance in the Philippines cover website updates or changes, content additions or edits, updating your content management system and security, and reporting on the performance of the website. All of this is to ensure that every visitor gets a good experience when browsing your website because there's nothing as frustating as a website with many broken pages and outdated information.
Online support also covers client interaction and inquiry response. Do you have clients living in different time zones? Do you receive urgent queries after your company's office hours? Don't fret! TNO offers 24/7 sales and customer service support! This is possible because of the dedicated support teams of The Northern Office has working different shifts in order to assist our clients.
---
The Northern Office offers you complete and customizable web development services that fits your business and your budget. Call us at (0)45 499 1082 today for a free web marketing advice!