Ecommerce Website Design and Management
Leveraging your business online can dramatically increase sales and profitability in a relatively short period of time, an opportunity that The Northern Office can help you leverage. Based in the Philippines we have the unrivalled advantage of international ownership and management coupled with expert staff and low costs.
Magento for a successful e-commerce business

We provide e-commerce facilities for businesses, large and small, that help them to market their products and services online. Our dynamic web development team can design & develop e-commerce websites that brings in customers and produce sales.
We use Magento, an enterprise level eCommerce software. It is an open source based application with modular architecture and great flexibility. Magento offers the ease of adding new products, applying batch product updates, managing inventories, orders and shipments as well as integrating various payment methods.
And you can easily integrate your Magento eCommerce results into your site feedback and analysis, review customer behaviour and thereby modify your programmes accordingly.
eCommerce Website That Really Sells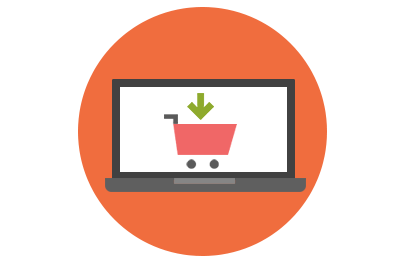 Having a website to market your business online is only the beginning phase of the selling process. You have to gain visitors and convert leads in order to attain sales. We do not only focus on creating a professional and navigable eCommerce website, we work to ensure that your site ranks high in search engine results. This way, you'll expand customer reach and gain more potential sales. It's all part of The Northern Office process.
We offer a one stop solution to clients who are looking to build or add an eCommerce website. We can make your website user-friendly, drive customers to you, handle order processing, manage invoices, stock control and payment methods both installation and security.
---
We are trained to not only optimize websites but to monetize as well. Call us at (0)45 499 1082 today for eCommerce marketing advice!