Easily Manage Your Website
A Content Management System (CMS) gives you direct control over the content on your website. The CMS provides a user friendly interface that allows you to create content, add images and multimedia files, content schedules and much more.
A Faster Way Of Updating Your Web Content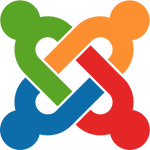 Content is like produce, it is much better when it's fresh. Updating your web content on a regular basis does not only give you the image of being alive and active, but search engines give priority to new and fresh content. The more optimized pages you have, the higher your chances of moving up the rankings of the search engines.
We use the best CMS systems around - Joomla and Wordpress. These user-friendly content management platforms allow the full customization of your content and page layout.
We understand that businesses have their own unique website requirements and we recommend the most suitable CMS for them. This way, creating, editing and publishing content is simpler and faster.

Web Content Security and Collaboration
The use of a CMS gives you better web content protection as it keeps your information in a database system that is only accessible by authorized users. A content management system can also incorporate a work flow engine and promote the collaborative efforts of your staff in creating, editing and approving content before it gets published.
The Northern Office makes use of Content Management Systems to allow clients manage their websites easily and securely and at reduced cost.
---
We not only optimize websites but to monetize them as well. Call us at +63 (0)45 499 1082 for a marketing consultation.