Twitter Marketing for Business
Twitter is a "micro-blogging" site that has grown exponentially over the years. With Twitter, you can effectively increase the visibility of your online business by reaching 145 million users from across the globe.

What's Happening on Twitter?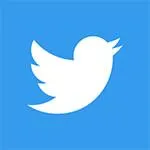 We can help you grow your Twitter follower base, engage those 'followers' and significantly improve the search engine ranking of your website. Especially now that Google and Bing have joined forces with Twitter giving them and every consumer the ability to add real time tweets to their search engine results.
We Create Strong Twitter Engagement
The Northern Office helps you create engaging Twitter updates that can drive your followers to your website. We don't just tweet. Our social media experts make sure that every update is relevant, timely and engaging. We also analyze your statistics and provide reports together with analysis and actionable recommendations.
If you are looking for a basic twitter presence or a fully integrated Twitter marketing campaign our Twitter marketing experts will deliver. We can help you build Twitter buzz and integrate online and offline marketing strategies with Twitter and social media marketing pursuits.
The Northern Office uses specialized Twitter "tools" to maximize our clients' exposure but at the same time monitoring updates to maintain a secured account and avoid spam tweets.
---
The Northern Office takes time to listen to each client's needs and offer strategic consultation to formulate the most suitable twitter marketing strategy to match each client's unique timeline, budget and industry. Call us at (0)45 499 1082 today for a free Twitter Marketing consultation.