SEO for Business Websites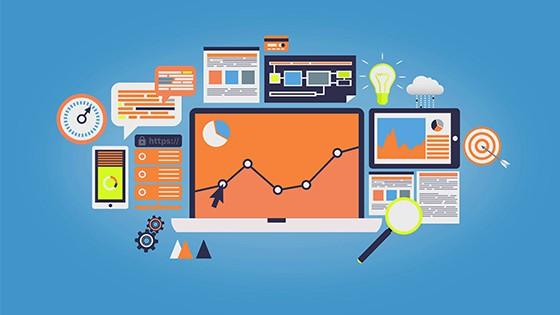 Want to stand out and get more people to see your website? Search Engine Optimization is the key to that. Widen your horizon and reach your target market through the world wide web. Write your content according to keywords to reach your audience.
So, why SEO?
Exposure and traffic
With SEO, your website can be in the limelight. Optimizing keywords in your content would lead up to the rankings and make more people see your website. If that happens, more people will visit the website and increase traffic. These more views and visitors may turn into sales and giving you the chance to be top on the list of many websites that Google may show.
Brand Credibility
Do not just build brand awareness, build credibility too! Aim for higher brand credibility because people trust the first one on the list in Google. Most customers do not go further than the first page that shows and that should be your target - that first spot. The higher your ranking is on the list, the more credible it is in the sight of your customers.
Better ROI
Who wouldn't want a better return on investment? With increased traffic and better brand credibility, your website will generate leads. SEO will not cost too much and will not reach those people who are not really interested with your products or services, thus, your time and money will not be wasted with SEO.
Step Up
Do not let your competitors get ahead of you. If your competitors are using SEO and you are not, then they will top the list, leaving your website behind. So take your business to the next level and bypass competition. SEO can bring many visitors to your website in a day, know your target market and use the right keywords for your content and get that top spot in Google.
Better Customer Experience
Do not just do it for the rankings, do it for the customers too. But to be totally honest, a better user experience is a significant factor in the rankings, too. If you have the right information, related photos, and user-friendly website, you're up for the improvement user experience that will leave a mark to your website visitors. A greater user experience gains more trust, visits and conversion rates. With that, the people who have visited your site may become your loyal customers and regular website visitor.
The question now is who can help you with SEO?
We got your back! The Northern Office has been doing this for years and we have proven that we are best at what we do. Let us be partners in this and see your business grow through SEO. Reach more people, be top on the list and gain sales with us.