Inbound Marketing Creates Profit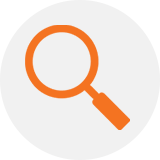 Assimilate
We don't claim to be experts in your business but we are up there in ours and apply that expertise to help you restructure and capitalize on your business' marketing plans, activities, and collaterals. We offer a 'no obligation' consultation service to help you define your objectives and to help us recommend a plan that fits your budget, timescale, and resources. Whether you're a startup, Small to Medium Enterprise (SME) or larger, we can help you.

Optimize
SEO and SMO - marketing buzzterms but it's not just about using the right words & phrases but also who says them (originality and authorship) and how (which media platform, when delivered and how accessed). We provide you with the guidance you need to ensure this happens in the optimal fashion and that your site, service or product gets the attention it deserves. We will optimize your content, its presentation and delivery and help drive you upwards.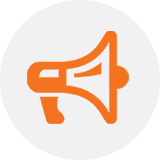 Communicate
Having the best message in the world means nothing unless you get that message out to your target audience. Our process ensures that happens in the most cost-effective manner by providing a range of communication options including Business Social Media (BSM), e-mail & database driven campaigns, telemarketing (sales, research, customer support). We're even 'old hands' in traditional media and can help you translate your communication strategy into a modern-day reality.

Feedback
And we don't believe in delivering a product to you and then walking away. We set up a feedback loop whereby we monitor the success of your site or service and provide regular and actionable insight to ensure that you maximize the impact of your investment. We believe that building a long-term and mutually beneficial relationship is crucial to any good business partnership. Contact us today to find out more!