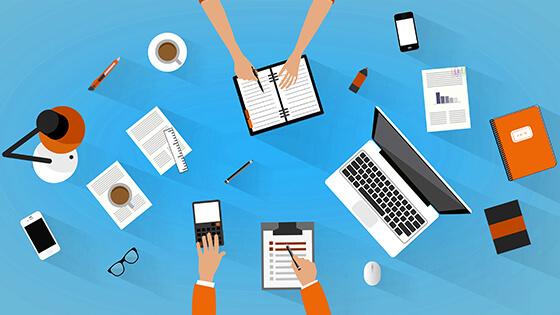 As a business owner, will you find time to sit in meetings, talk to clients at the same time manage your blog, answering your emails and grow your business? Will you be able to do those while giving yourself and your family a 'quality time'? The answer is, you cannot. You cannot if you do it all alone.
That is where outsourcing a virtual assistant comes in.
This is the part where you team up with your virtual assistant to get more things done while you have the time that you need for your business engagements that focuses on expanding your business`. Plus a virtual assistant is always there for you and is just a click away. With a virtual assistant, you have someone to do the things for you without even buying new equipment such as computers or a telephone. You don't even have to put up a space in your office for a table where your assistant can sit because you have your assistant 'virtually'. See the perks? Here are more:
Administrative work. With a virtual assistant, this means having someone fix your meetings for you, do your presentations if needed and you have someone to give you your accountability reminders. You will know how your week goes because you are being reminded of what you need to do, thus, keeping you on task.
Blogging. Having a virtual assistant can save you more time with managing your blog. Your virtual assistant can do the research for you with regards to the keywords that should be used in your blogs. Also, if it's okay with you, your virtual assistant can also write blogs for your site whenever you are caught up in meetings and talking to clients.
Social Media Management. Facebook, Instagram, Pinterest, Twitter and many more. There are so many social media platforms that will take a lot of hours of your day if you will be the one who will check each engagement. But having a virtual assistant will free you from doing that. Your virtual
 Emails. You can ask your virtual assistant to do email campaigns for you, too. If it's okay with you too, your assistant can answer your emails for you. If not, at least let her screen them.
Focus on expanding your business and your increasing revenue, hire a virtual assistant to do the other tasks for you.
You can outsource your virtual assistant requirements to The Northern Office.
Contact us and let us help you achieve your goals in business.