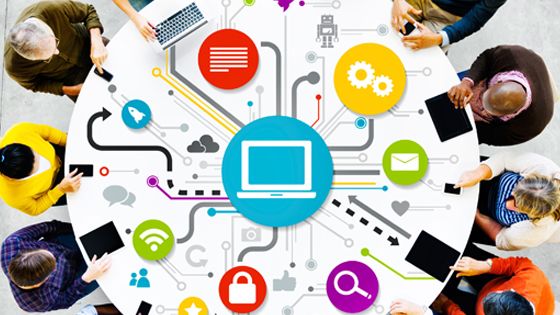 Your business needs a website and your page needs some managing, there are many companies out there with different designs and what they have to offer but what are the things that you should consider when it comes to choosing the right company?
Here are the things you should look for when choosing a company that will do your website designing and your social media management:
THEY LISTEN TO THEIR CLIENTS AND THEY HAVE THEIR OWN IDEAS
A website and a social media page is a collaborative work, you tell them what you want, and their team has something for you, too. Then, your ideas come together and come up with even better things for your website and for your social media pages. You tell them the design that you want, and they tell you the design that you need.
THEY HAVE KNOWLEDGE ON RESPONSIVE DESIGN
Yes, they know how to create a website for you, but can they do the responsive design? The website that they will design for you respond depending on the platform and screen size of the user.
THEY HAVE A MARKETING DEPARTMENT
The company you should choose should not just give you web designers, but a team; which means there are web designers, social media managers, marketing managers and graphic designers. If they give you a team, that is guaranteed that your website is really going somewhere. It's not just going to stay there, unvisited. Because they have people who know SEO and how the content should go, your website and your social media page is going to the right path.
THEY HAVE WORKED WITH DIFFERENT INDUSTRIES
The company you should look for should have worked with different people and clients; in that way, you will know that they have made different kinds of websites and managed different social media pages. Usually, you can see this one in their portfolio.
THEY ARE UPDATED
This simply means that they keep it up with the latest trend when it comes to designing and catching the attention the target market. Technology has a fast pace, so if the company is keeping up with it, they definitely know how to do the job for you.
Hey here's the good news!
There is a company that possess all of these things! It's the Northern Office (also known as TNO). Our team here at TNO listen to clients and refine each suggestion and idea that ends up with better results. Our employees are experts in their fields – and yes, our web designers are well versed with responsive design.
Partnering with us means you are going to have your own team, you need a web designer? A virtual marketing assistant? A social media manager? A programmer? Or a graphic artist? TNO has the team for you.
You can also check our portfolio in our website, so you can see whom we have been working with.
So, what are you waiting for?
Contact us today.