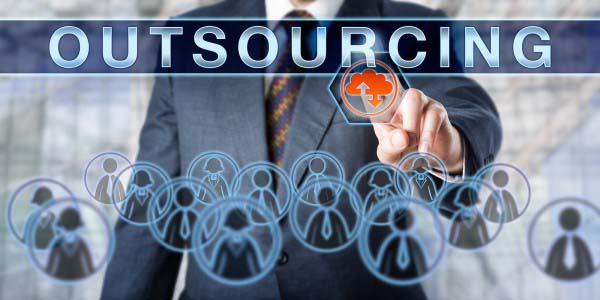 The first question is 'why do you need to outsource?' followed by 'when do you need to outsource?' By answering those questions, you will have the answer if outsourcing is necessary for your business.
Here are a few points to consider about the raised questions:
You should focus on your business.
As a business owner, you will focus on your business strategy and increasing sales. So what happens if you will be needing to do administrative work? Or maintain all your social accounts? Or if you want to redesign your website, will you hire a new bunch of IT people? That will take time. So, instead of focusing on how to increase your profit and work on your business strategy, you are bombarded with operational tasks.
That is when outsourcing comes in, if you outsource, you do not need to spend a lot of time in finding the people who will handle your social media accounts or design your website. You do not need to buy new equipment or make space in your office for newly hired people. Because with outsourcing, you get to have your own team immediately and you get to discuss things with them online. No need to worry about benefits and other expenses about hiring new people.
Not everybody in your company can do everything.
If you have a work that your employees are not skilled in, what do you do? Hire new people again? Think about the expenses. Plus, you are not yet sure if they can actually pull off what you want to happen. It will take time to train them about your business, so if you want to get something done immediately, I guess outsourcing is the best answer for you.
Why? Because if you do outsourcing, you are sure that the people you are getting are good at what they do. You can see reviews, testimonials or portfolios on their websites. And they have been doing that for years. So, no, you do not need to hire people that will eat up your time to get something done. Get a good company that has the best teams to do it for you. Looking for a good company, The Northern Office in the Philippines is here for you.
Less expenses!
Yes, you got that right. Since you will not be hiring anyone to stay in your office, it's a lot affordable than you thought. No benefits for employees to pay for. No buying of new tables or computers.
If you outsource, you do not just get one person, a good company will give you a team! And The Northern Office in the Philippines will give you the team that you need.  
Now, the question is who do I go to for outsourcing?
The Northern Office, based in the Philippines, is here for you. From a virtual assistant, a social media manager and to web developers, we have the perfect team for you. We have been working with different companies for more than 13 years. We do social media marketing to email campaigns. We can also design a website for you or create the system that your business needs.
Contact us now and let's about your business.