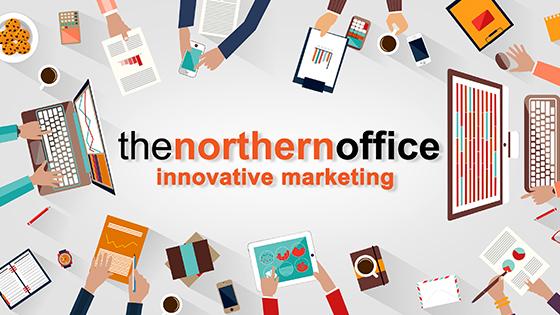 Wait, what's TNO? But first, let's talk about how your business is doing. Do you get new customers? How's sales? Is your profit increasing? Will you settle for what you have now or are you aiming for something bigger?
No owner would like its business to go down the drain or stay stagnant. Every owner would like to see the business flourish over time. Who do you go to for assistance? To the top marketing company of course!
That is why TNO - The Northern Office is here for you!
The Northern Office Innovative Marketing (TNO) is a privately owned digital marketing consultancy and sales process consultancy based in the Philippines. We have clients in the country and across the globe.
What can TNO do for you?
Outsourced Marketing
Need a marketing team? TNO is here. Need a virtual marketing assistant? TNO has it for you. Save more time and money while earning more by being partners with us.  Our staff are trained to do effective campaigns for your business - whether it be an email campaign, an online ad or a campaign for your website. TNO will have the marketing strategy that will suit your business.
If you also want to join in the trend in social media, we have social media experts that can do the job for you. With the growing community online, having Facebook, Pinterest, Twitter, and a lot more, it is hard to manage all of these platforms at once. That is why, an outsourced social media manager is the answer. Let TNO's social media experts do the marketing for you and you can  spend your time to other matters that you need to attend to.
Outsourced SEO
Let your website be known to all. Have it placed on the top listings of Google. Search Engine Optimization is one of the things we do at TNO. We make sure that your website's content has the right keywords so that you have a good placement in Google searches.
Let the people know more about your brand through SEO. Let the TNO workforce assist you out with that!
Outsourced Design
Logos, banners or graphics for your website? We got your back! Our team in TNO can design graphics that is relevant to your content and will grab the audience's attention. Thus, giving your site more visitors.
We do not only stop there, TNO's team can also design your newsletter and brochures! We have competent professionals who will accomplish all of these for you and your business.
Outsourced Programming
TNO has developers that can create your website, or improve the existing one. Our developers will work you with regards on how you want your website to look and what you want to put in it. Our developers will make sure that your page elements and your interface is user-friendly that will increase traffic and generate leads.
Your website is your image online that is why it is important for it to have the correct content that will give you a better placement in searches; TNO's workforce can take care of what's there to improve on your website.
Why TNO?
The Northern Office Innovative Marketing has been successfully helping its clients for 13 years. We have established systems and good marketing strategies that work for our clients -- and these will work for your business. 
Our staff are trained to do the work for you. Let TNO assist you and see your sales flourish as your business expands. 
Call us today!